Emiele Noir
LEGO-Steine waschen ganz in Schwarz
Ingo Althöfer; April 04, 2014; newly formatted in September 2019.
First of all a clarification: "LEGO" is a trademark of the LEGO group in Billund, Denmark. This website is neither sponsored nor authorized nor supported by LEGO group.
Zu Beginn eine Klarstellung: "LEGO" ist eine Marke der LEGO Gruppe in Billund, Däemark. Diese Webseite ist weder gesponsert noch autorisiert noch von der LEGO Gruppe unterstützt.
Shape is one aspect in LEGO models, color another one. Now I took a load of only black LEGO bricks and knotted them in a sock. The results of altogehter three washing runs can be seen below. The harvest is not just spectacular, but nevertheless respectable. Black is simply elegant.
Form ist ein Aspekt bei LEGO-Modellen, Farbe ein anderer. Jetzt habe ich mal nur schwarze LEGO-Steine in der Socke gewaschen, insgesamt drei Durchläufe. Die Ergebnisse sind nicht spektakulär, aber doch ansehnlich. Schwarz hat halt was.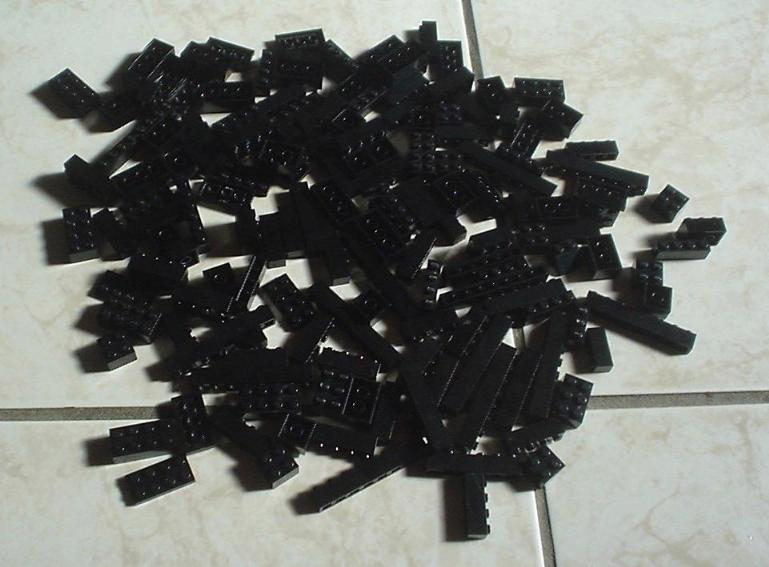 These are the black LEGO bricks for the experiment.
Dies sind die schwarzen LEGO-Steine für das Experiment.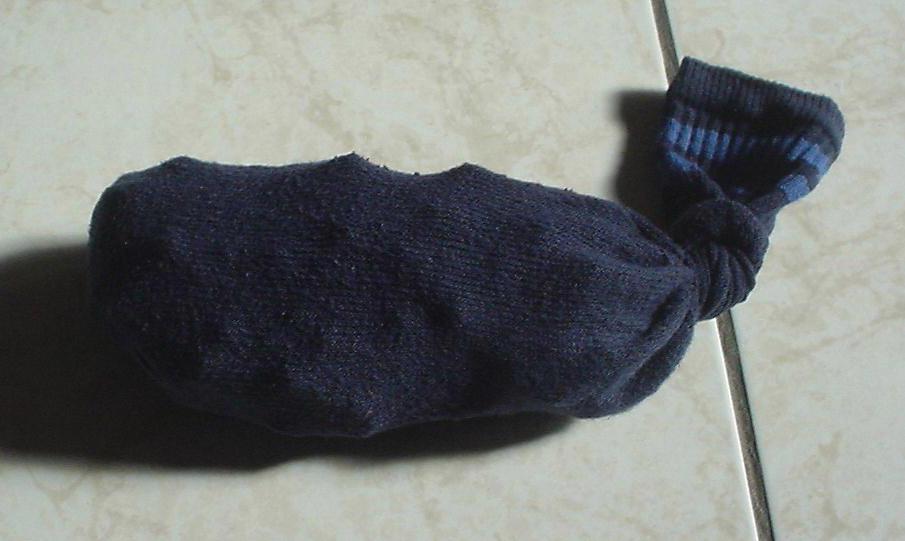 The bricks in the knotted sock.
Die Steine in der verknoteten Socke.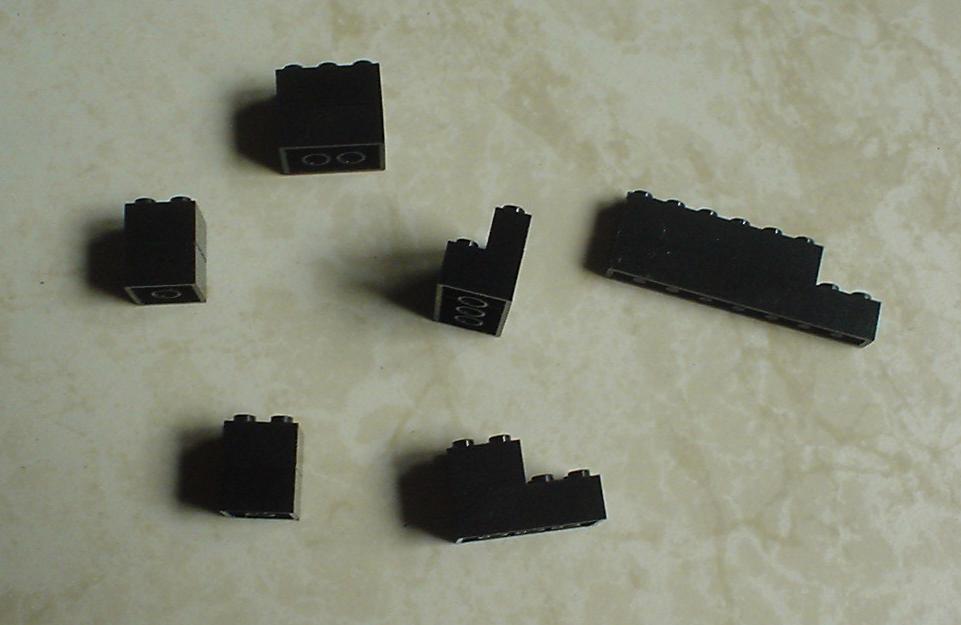 The complexes from the first run.
Die Komplexe aus dem ersten Lauf.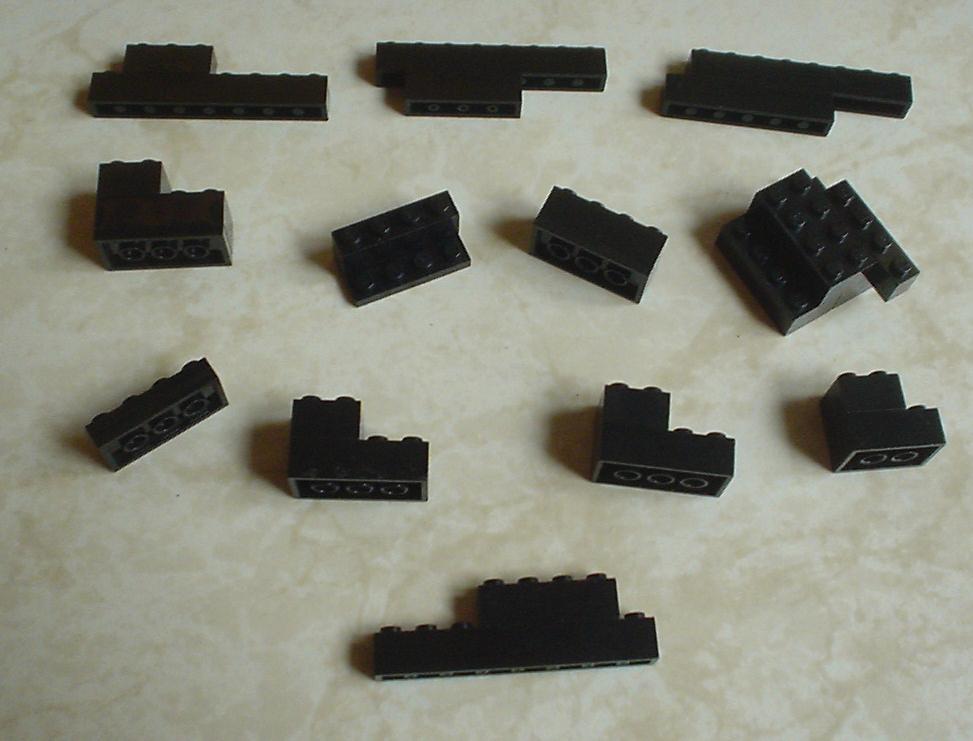 The complexes after run 2. My pet is the quad-complex on the upper right side
Die Komplexe nach dem zweiten Lauf. Am meisten gefällt mir der Vierer-Komplex halboben am rechten Rand.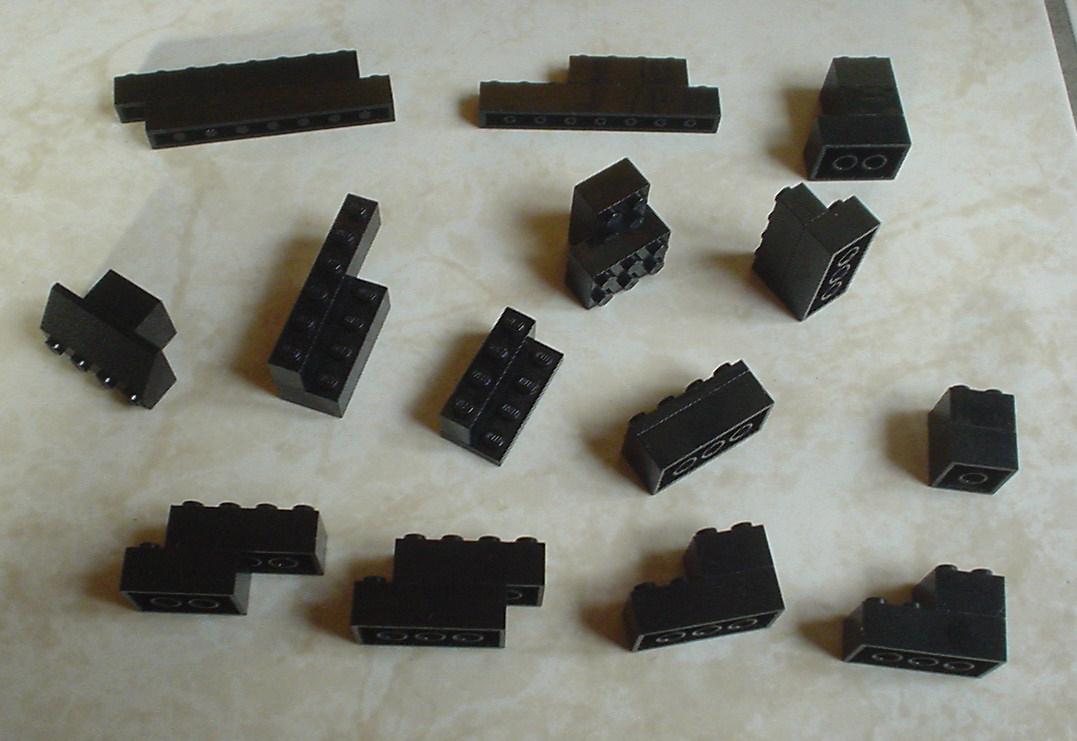 The complexes after run 3.
Die Komplexe nach dem dritten Lauf.


---
More links on Lego washing can be found here.
Mehr Links zum Lego-Waschen gibt es hier.
---