Math and Art 2013 / 2014
Closed Random Polygons
In early summer 2013, Clayton Shonkwiler was a guest in our Math Department at Jena Unversity. He gave a very nice in-depth talk on random polygons, and also demonstrated his software package for generating random polygons in three dimensions.

Here come some pictures produced by Clayton's program. When you look at them long enough you will see structures: perhaps the ones indicated by the subtitles, but maybe also others. Only your fantasy marks the bounds for possible interpretations.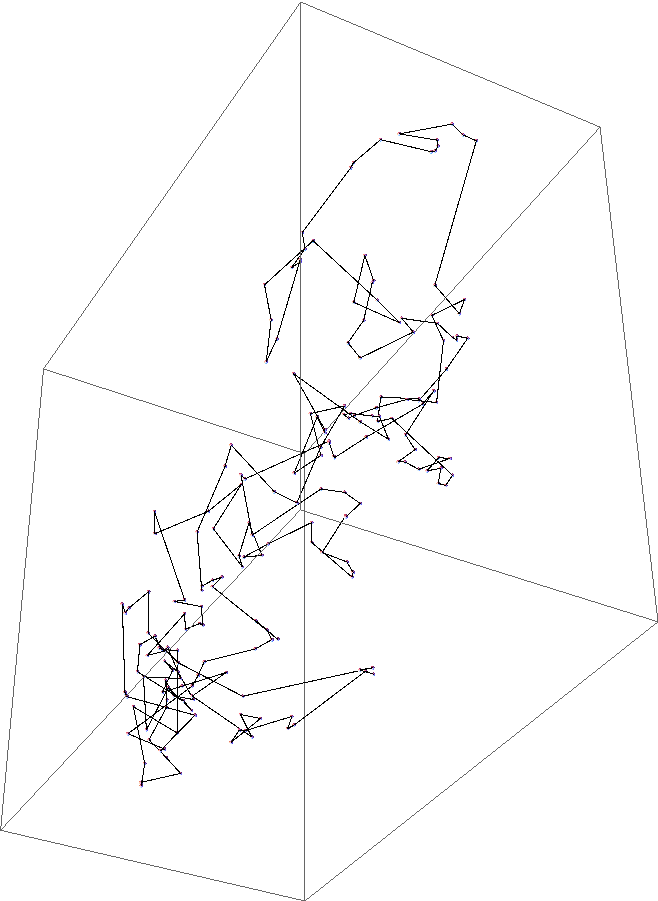 01 Pipe Smoker with Glasses
Pfeifenraucher mit Brille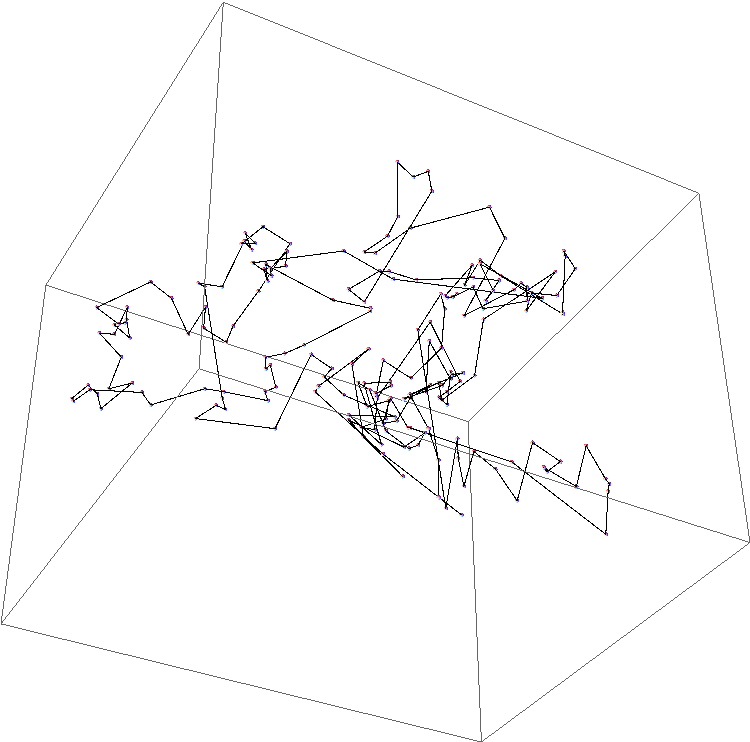 02 Smokers End
Das Ende des Rauchers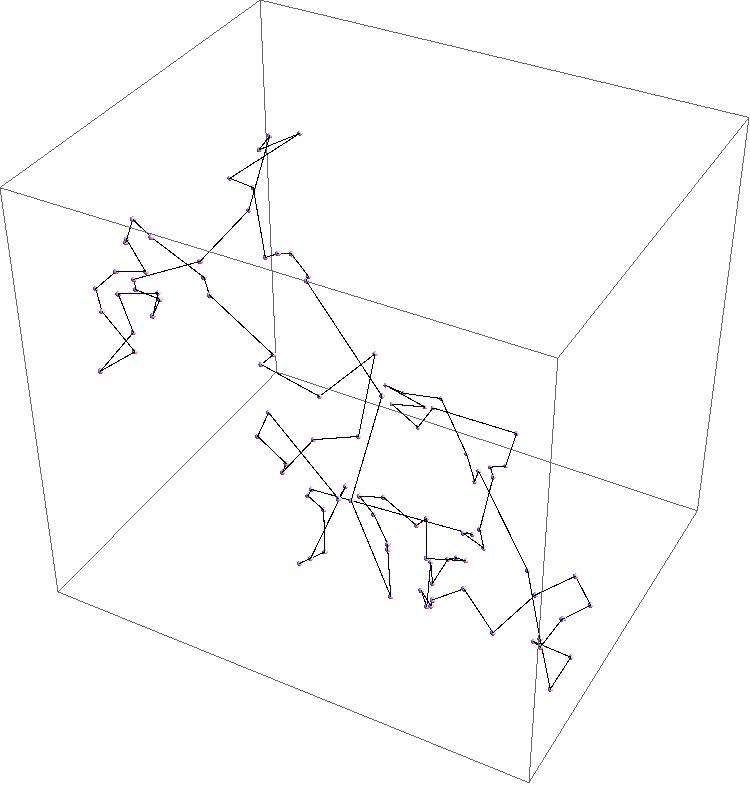 03 Praying Mantis
Gottes-Anbeterin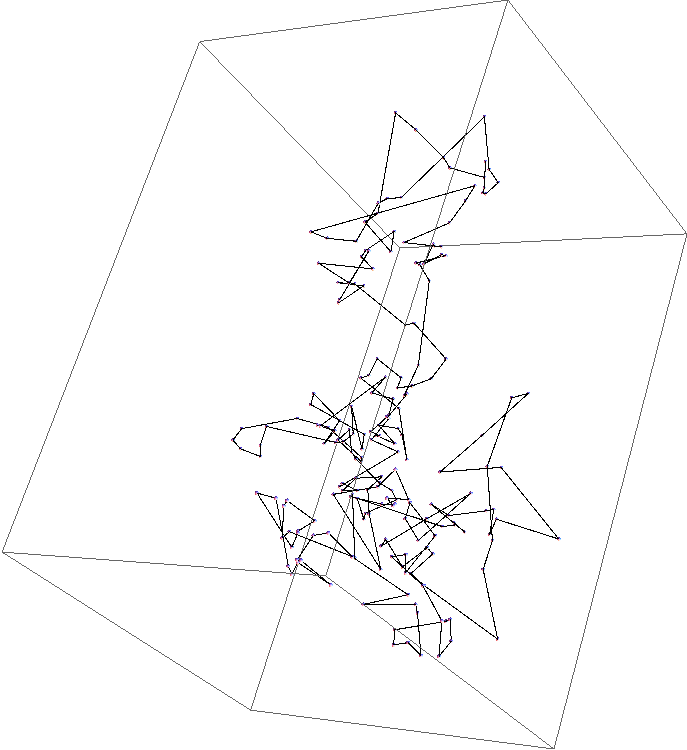 04 Fox Family
Fuchs-Familie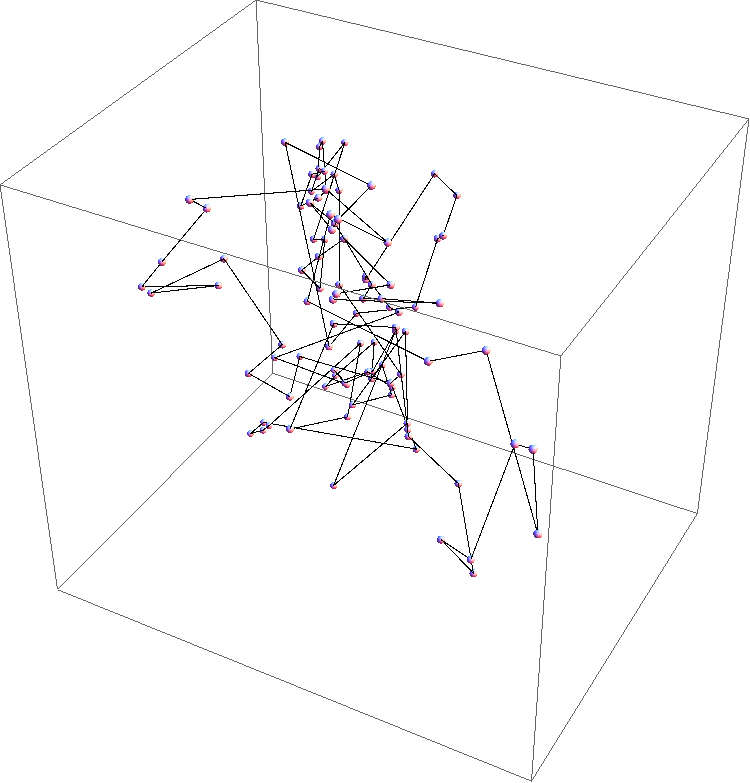 05 Sorting before the Jump
Sortieren vor dem Sprung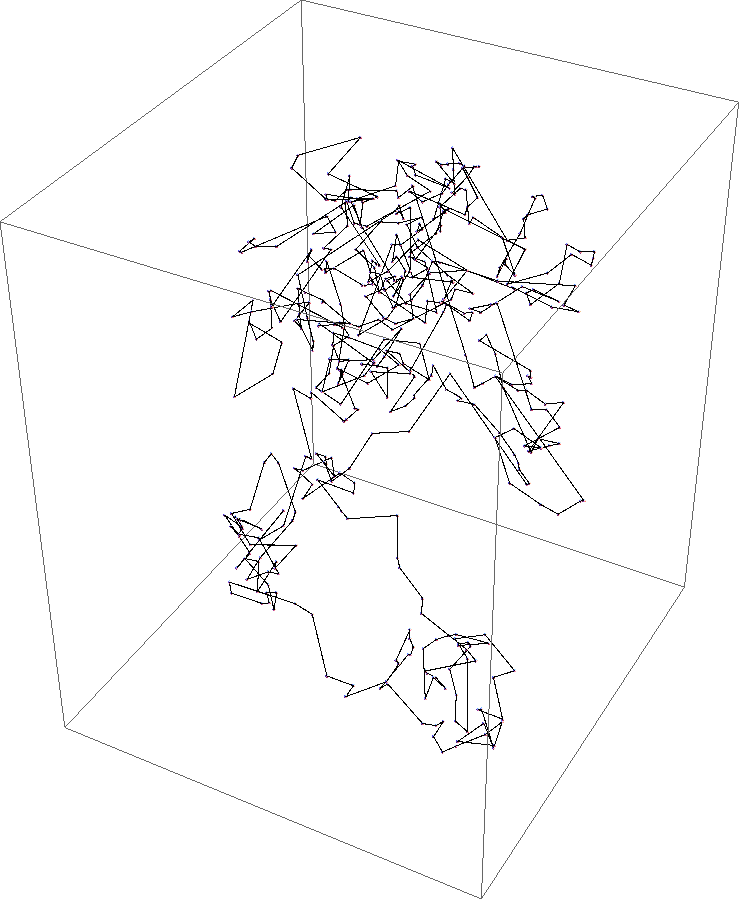 06 Terrible Fly-over Noise
Schlimmer Fluglärm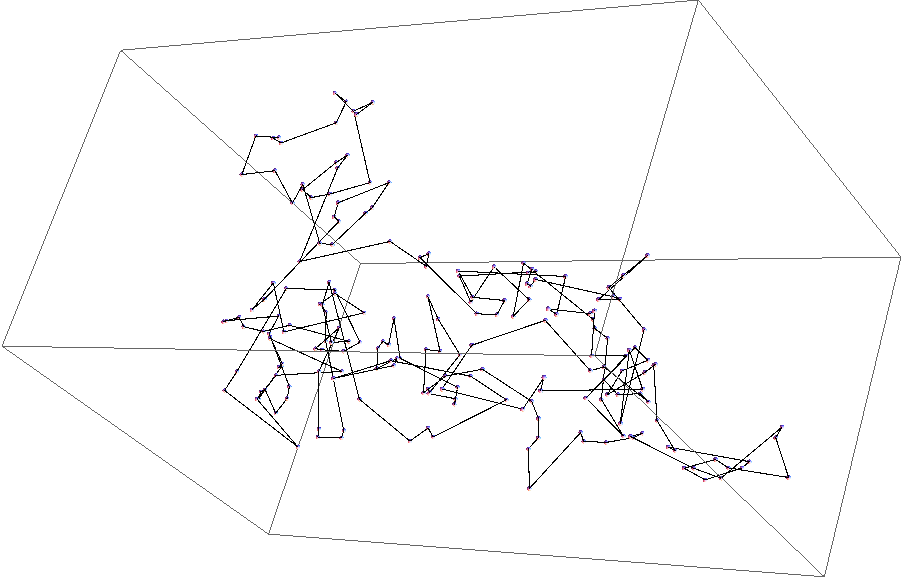 07 Trotting Pluto
Braver Hund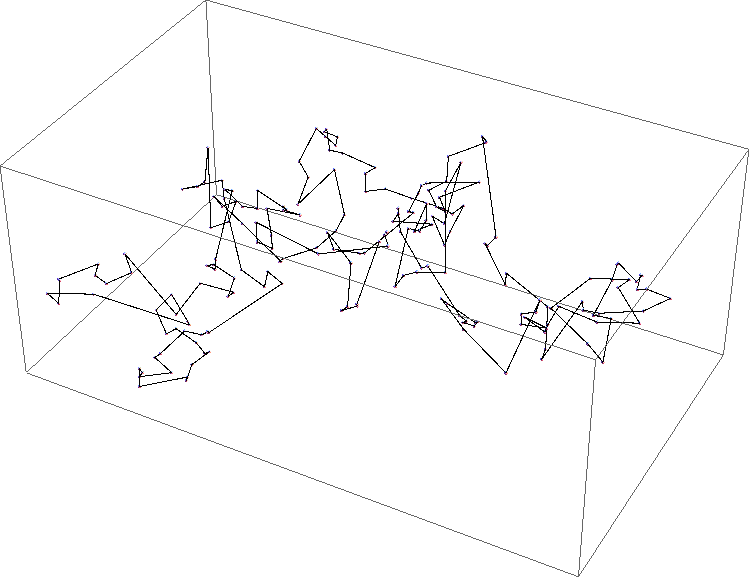 08 Struwwelpeter
Struwwelpeter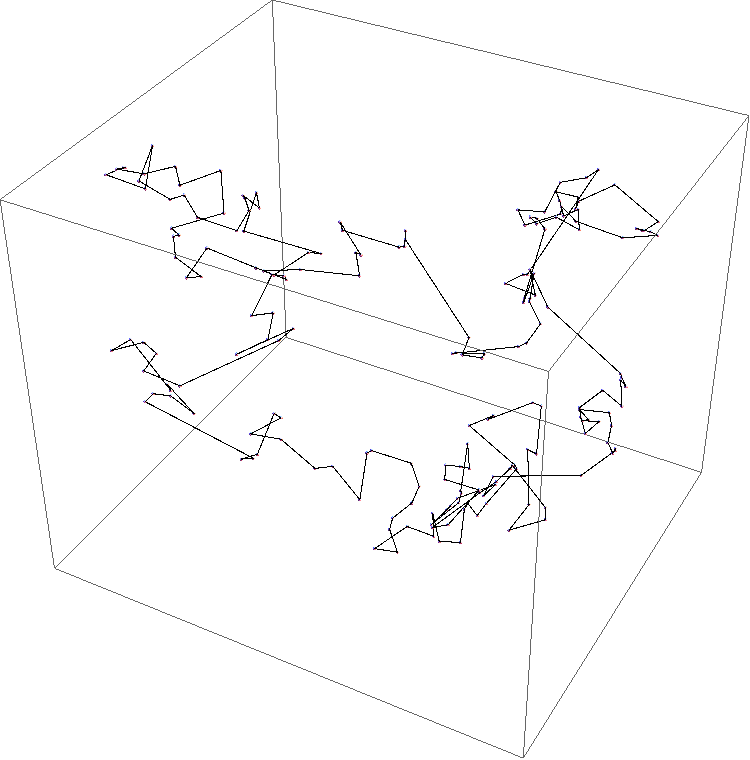 09 Urmel in Action - Urmel is a central figure in a modern German fairy tale
Unser Urmeli ist voll dabei!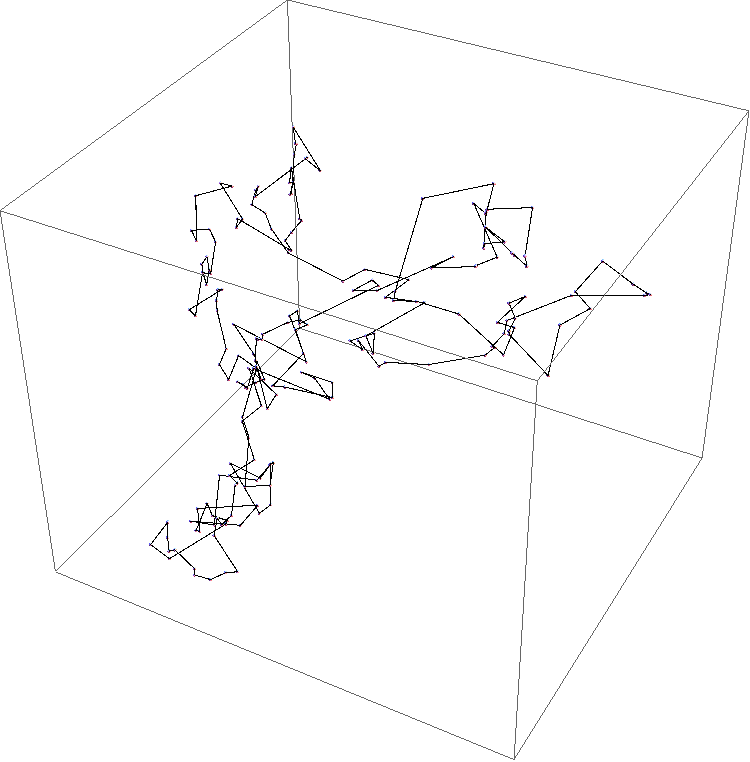 10 Trumpet Boy
Der junge Trompeter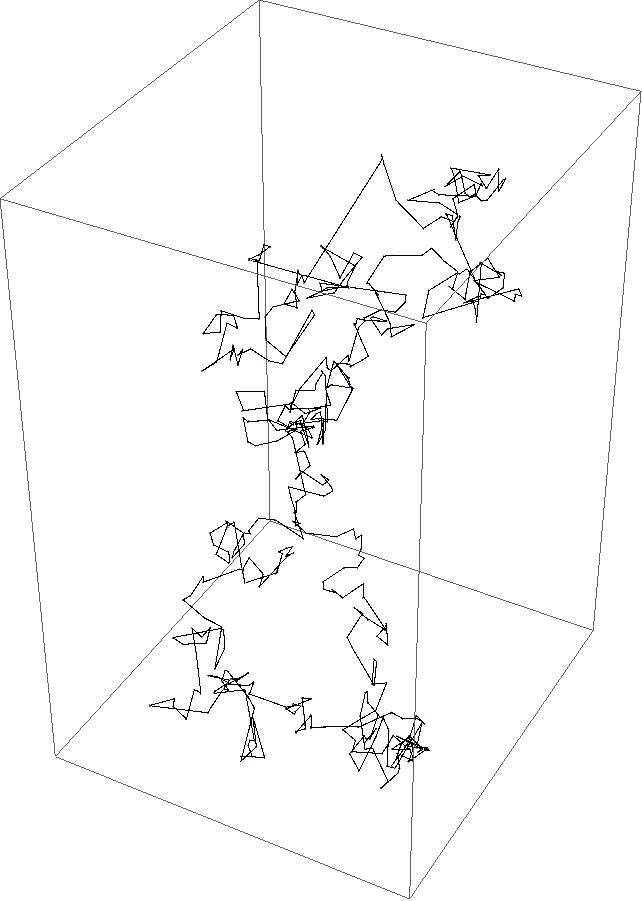 11 Dancing on a Cow
Der auf der Kuh tanzt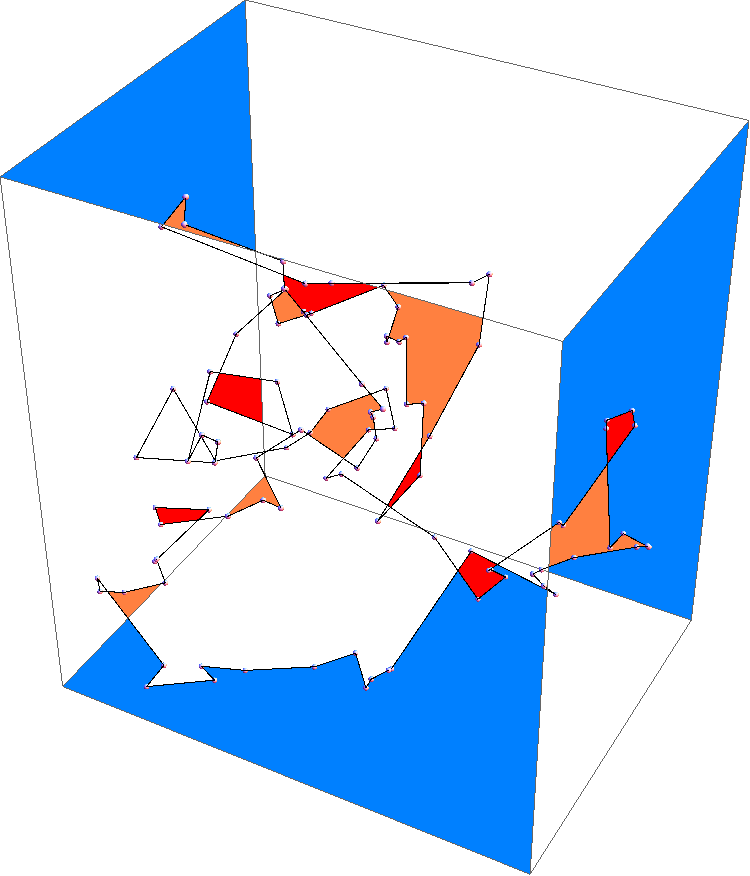 12 An Experiment with Colors
Ein Experiment mit Farben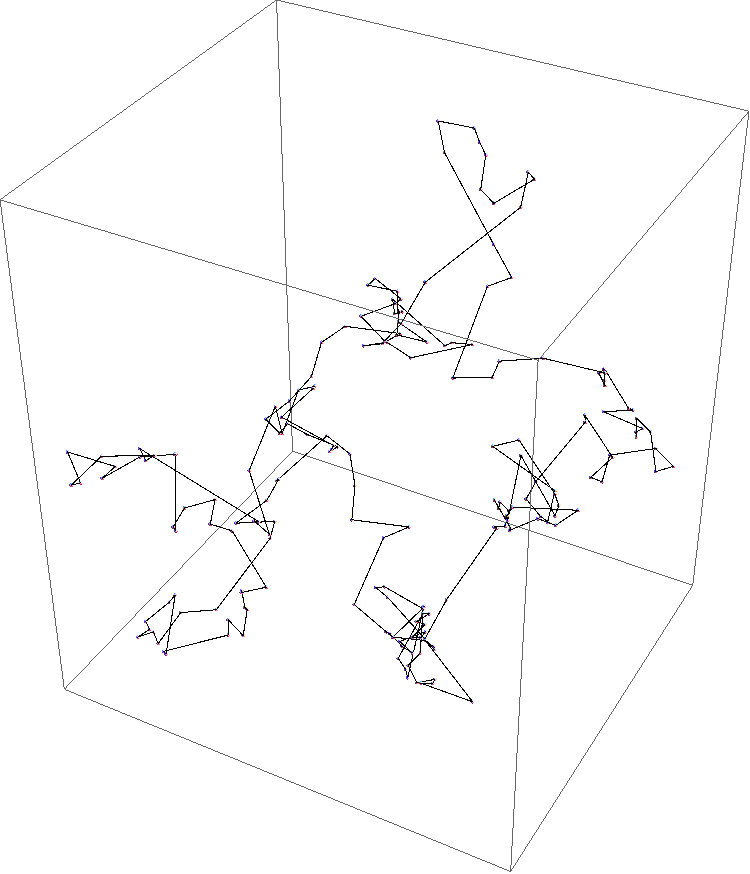 13 Fiddler Crab
Winker-Krabbe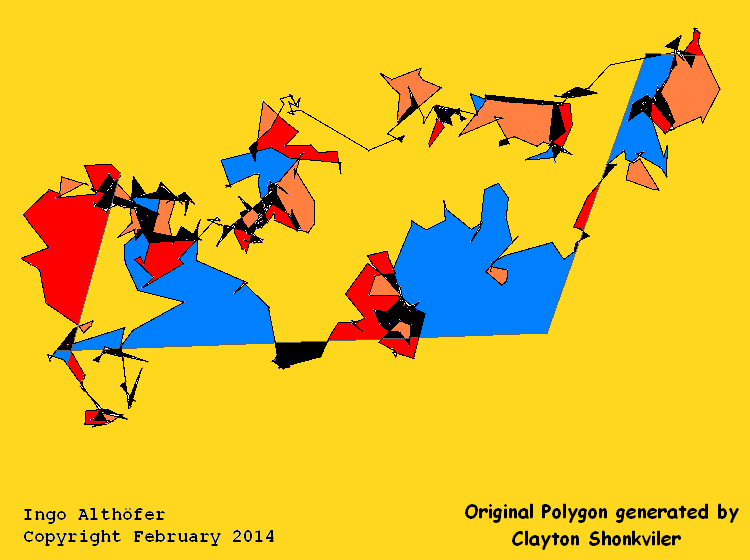 14 One more try with colors.
Noch ein Versuch mit Farbe.